Bona Vita 1.0 Liter Digital Variable Temperature Kettle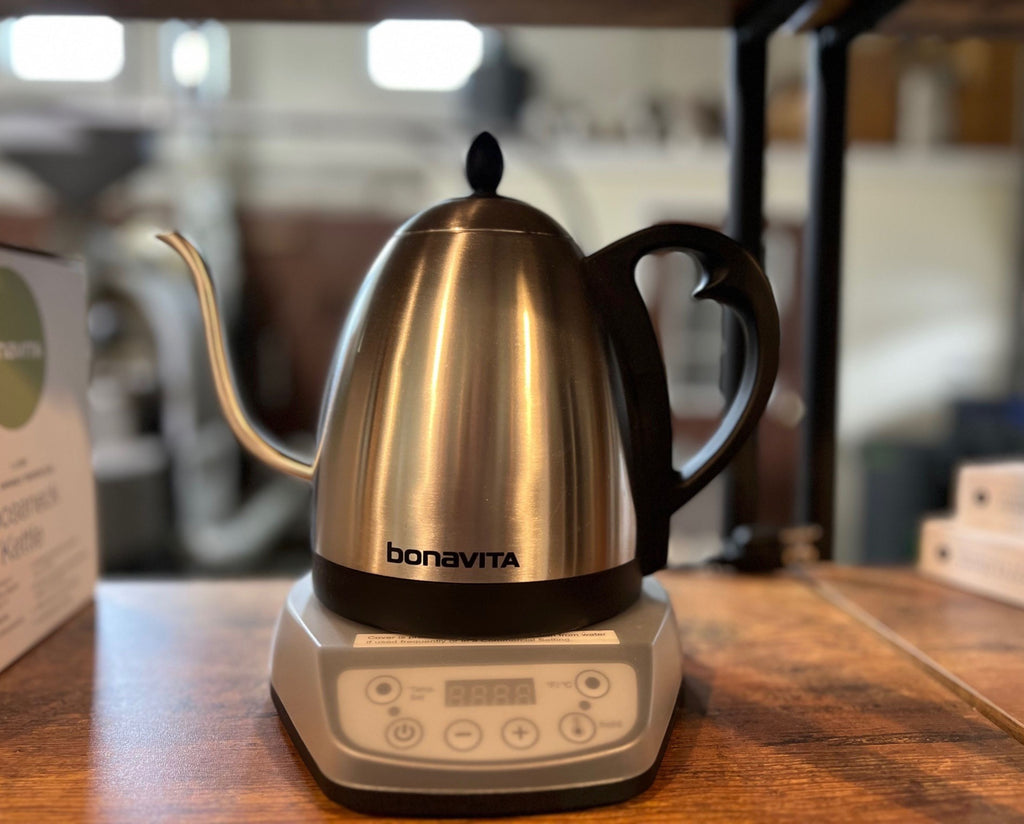 Our favorite kettle is back!
From Bona Vita: "Designed by professionals, for professionals, the Gooseneck Spout delivers accurate water flow control so you can perfectly unlock the flavor of your tea or coffee. Total pour control is offered with the easy grip handle. The 6 presets mean you save time selecting your favorite temperatures with the touch of a button."

Features:
• Gooseneck spout for precise pour control
• Easy grip handle for steady pours
• Hold Button heats and holds at temperatures between 140˚-208˚F for up to 60 minutes
• Temperature Set Button for quick access to preset brewing temperatures
• Adjustable in one-degree increments between 140˚-212˚F (60˚- 98˚C)
• Commercial and Household UL Rating
• 1000 watts for quick heating
• Brushed stainless steel and BPA-free plastic
• Length: 11.00"  Width: 7.00"  Height: 7.5"