Bona Vita 8-Cup Drip Coffee Brewer One-Touch with Thermal Carafe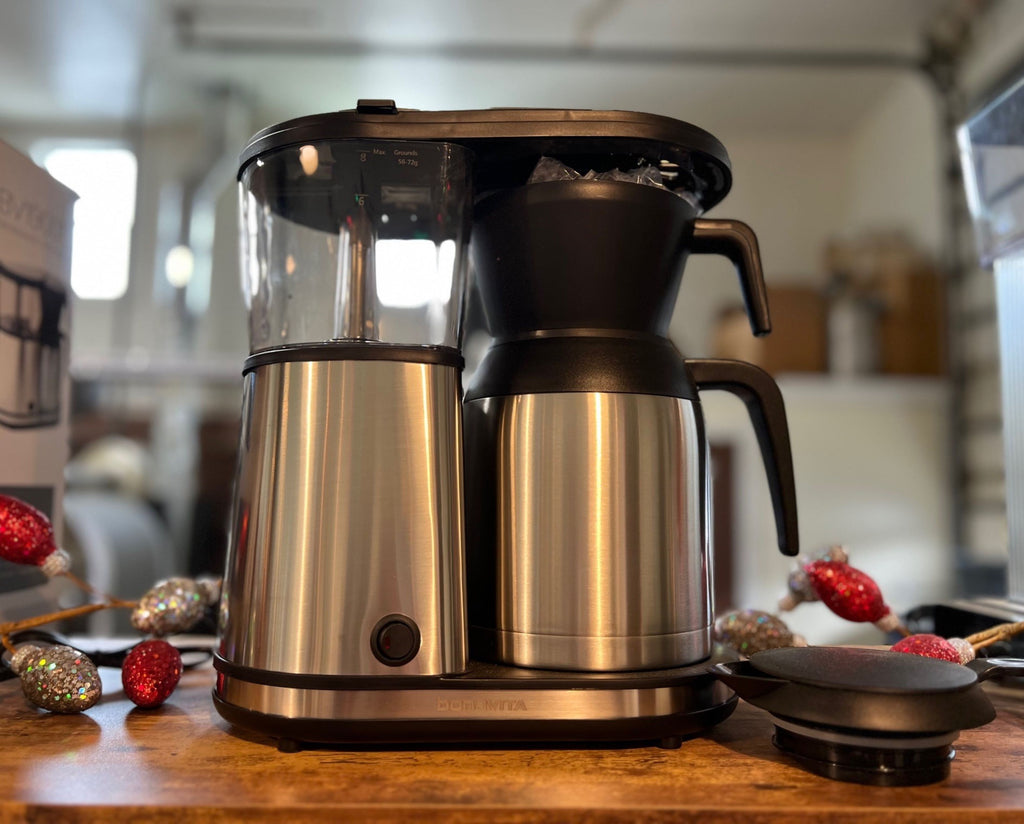 A great brewer from Bona Vita - SCA Certified and a great product at a great price point!
From Bona Vita: "The BV1900TS offers curated features that mimic the artisan pour-over brewing method. Originally developed to determine how to best define coffee quality, the Golden Cup Standard established a relationship between objective measurements and popular preferences for ideal coffee flavor intensity and brew strength. By operating this brewer using our recommended instructions you will be able to brew a Golden Cup carafe of coffee at home."
Features:
• Performance coffee brewer makes an 8-cup carafe in approximately 6 minutes
• Powerful and precise 1500-watt heater maintains optimal brewing temperature of 195°-205°F (91°-96°C)
• Optional pre-infusion mode wets freshly roasted ground coffee to allow degassing before brewing
• Showerhead design facilitates even saturation of coffee grounds
• Flat-bottomed filter basket and larger showerhead allow for even better saturation and uniform extraction
• Double walled stainless steel thermal carafe
• Carafe lid, filter basket, and showerhead are dishwasher safe and all plastic is BPA-free
• Length: 12.40"  Width: 6.80"  Height: 12.20"